Certified Honda Technician near San Marcos CA

There's no better way to navigating the streets of San Marcos than behind the wheel of a sleek and stylish Honda. Of course, you'll want to sustain the momentum and keep your journey going by scheduling timely service and repairs. When it comes to your vehicle, the best hands for the job are a certified Honda technician's near San Marcos.
When it's time for service, you can always see us at Norm Reeves Honda Superstore Vista!
Our Certified Honda Technicians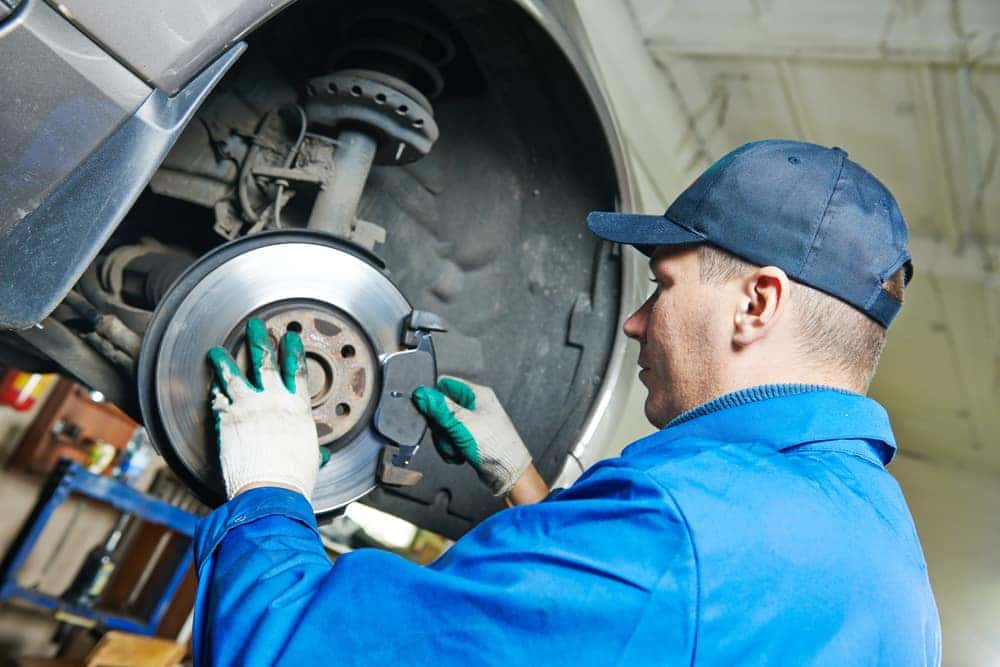 Honda service is best conducted by the trained professionals. Our Honda mechanics are specially trained and certified to know the ins and outs of Honda engines. Considering some of the unique engineering, and the use of the Maintenance Minder system, it helps to have someone with a strong familiarity working under the hood. Knowing how to diagnose any issues that they come across as well as knowing the proper way to replace any engine components will keep your vehicle going for a long time.
Fully Stocked Service Center
Our skilled Honda technicians have all the latest tools and technology at their disposal so they can conduct thorough inspections and accurately diagnose whatever ailment your vehicle has. Using the readings and the advanced tools, they'll provide your vehicle with the necessary service to ensure that its needs are met and that it's ready to face the open road and perform at its best with optimal efficiency.
Genuine Honda Parts for the Job
Another major benefit to having your Honda serviced by a certified Honda technician is that they have access to the exact parts that your vehicle needs. Whether it's a simple filter, a brake pad, or even a spark plug, our technicians can easily get the part from our shop and install it right on the spot.
Most non-Honda mechanics utilize aftermarket parts, which can be effective, but there are a few drawbacks. They're not designed specifically for your vehicle and may not last as long as the same part made for your model.
Taking Care of Your Honda Through Regularly Scheduled Maintenance

Did you know that regular and routine service and maintenance can help your vehicle last well beyond its life expectancy? Our Honda technicians can stay ahead of any major repairs or replacements when they have a chance to inspect your vehicle on a regular basis. That way, they can take notice of any issues forming, so they'll know to conduct repairs. You'll have peace of mind knowing your vehicle is being taken care of and that you're effectively avoiding major problems down the road.
Schedule Your Honda Service with Us Today!
Whether you need a simple oil change, a major repair, or just a routine inspection, you can always schedule your service with us at Norm Reeves Honda Superstore Vista. Our Honda technicians will make sure that your vehicle is carefully inspected, and it gets the exact care and attention it needs to get back out on the roads of San Marcos!
Schedule your service with us at Norm Reeves Honda Superstore Vista!