Honda Service FAQs
---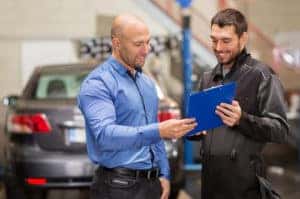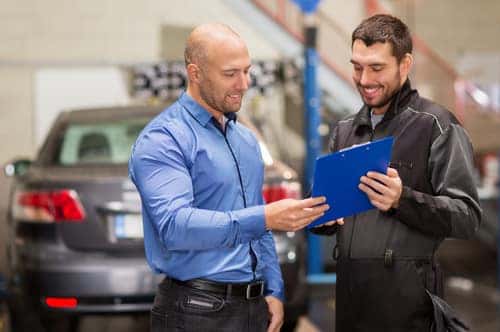 When it comes to repairing your Honda, or providing service and maintenance, you might have a lot of questions. Our technicians at Norm Reeves Honda Superstore Vista are accustomed to answering questions for drivers throughout Vista, Escondido, and Carlsbad.
That's why we have this Honda service Frequently Asked Questions page! Look to see if we've tackled your question!
How Can I Tell If I Need Brake Repair?
Since your brakes are a vital component to your vehicle, and arguably your most important safety feature, you'll want to know right away if there's something wrong. If you hear grinding noises, your vehicle pulls, your steering wheel vibrates while braking, or if the pedal feels squishy, you'll want to schedule service right away.
What Are the Signs I Need Battery Repair?
Your car's battery is responsible for your vehicle turning on. Without it, the engine won't kick over, and you'll be stuck. Luckily, the battery gives off a few signs to let you know it's on its way out. Be on the lookout for flickering/fading lights, difficulty turning the engine over, or a slow crank.
Is Tire Service & Repair Important?
Your tires are made of rubber, and they're literally designed to wear, so you'll want to stay on top of tire service to make sure you're getting the most out of them. Tires can endure a variety of wear or damage, so keeping up with inspections, service, and maintenance can help them last longer and even prepare you to have them replaced.
When Is the Right Time to Schedule Transmission Repair?
The transmission in your car is responsible for moving the gears, so your car can achieve the speed and performance that you want it to. However, if there's an issue with your transmission, you'll want to know about it right away, so you can get timely repairs. Signs of transmission issues include gears slipping, a jumpy performance, clunking sounds, and a lack of response.
What Are the Benefits of Getting Service from a Certified Honda Technician?
When it comes to servicing and maintaining your Honda, a Certified Honda Technician is the best in the business. They're specially trained with Honda engineering and components as well as the Maintenance Minder system. They can easily inspect your vehicle, detect the issue that's holding back its performance, and determine the best course of action with repairs and service.
Schedule Your Service at Norm Reeves Honda Superstore Vista Today!  
When there's an issue under the hood with your Honda, or you simply need routine service performed, you can always schedule your service with us. Our team of Certified Honda Technicians is here to help you through all your automotive needs. Whether it's an oil change or a transmission repair, they're here to help you get back behind the wheel and out on the road.
Schedule your service with us at Norm Reeves Honda Superstore Vista. We're here to assist drivers throughout Vista, Escondido, and Carlsbad for when they need service or repairs.