---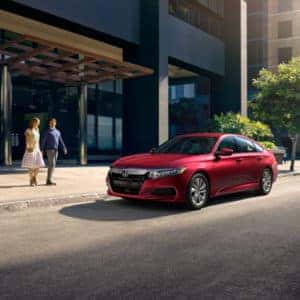 The Differences Between Honda vs Nissan Models
While each manufacturer has their flagship sedans, SUVs, and crossovers, there are some major similarities and differences between their models with what they offer and what they can do. There's the Honda Civic and the Nissan Sentra, the CR-V and Rogue, and even SUVs, like the Pilot and Pathfinder.
But while there are some strong similarities, there are also a few big differences between Nissan vs. Honda. In terms of hybrid and eco-friendly cars, Honda takes the lead with the Insight and Clarity, as well as hybrid versions of the Accord and CR-V. Nissan, on the other hand, only offers the Nissan LEAF as their hybrid option.
Another major difference between these two manufacturers is advanced safety technology. Honda offers the Honda Sensing® system while Nissan has the Nissan ProPILOT Assist system. These respective driver-assistance packages use sensors mounted outside of the vehicles to measure speed and distance to provide timely warnings of potential collisions or lane departures.
The major difference here is that Honda offers their core Honda Sensing® features with almost all of their models at the base level. However, Nissan doesn't offer its driver-assisting features with all of its models. The models that do have Nissan ProPILOT Assist only offer some of the base features.