Auto Repair near Encinitas CA

When you're making your way around Encinitas while taking in the views from behind the wheel, it can be a great experience. But, if you experience a dashboard light flashing, an unusual feeling in the steering wheel, or you hear a strange noise under the hood while you're crossing Rancho Santa Fe Road or heading up the San Diego Freeway, you may be in need of auto repair near Encinitas, CA!
Come find us at Norm Reeves Honda Superstore Vista for your car service and Honda repair needs!
Our Honda Service Center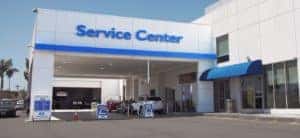 When you're heading in for car service, our Honda service center will do the trick. All our service bays are equipped with the latest automotive tools and technology systems that can help diagnose the issue at hand, so our team of technicians have the insight they need to go to work. They'll make sure your vehicle is ready to face the roads of Encinitas and beyond!
Our team of technicians is skilled and Honda-certified. This means that they're specially trained with Honda engineering, technology, and maintenance practices. When they're working on your vehicle, your vehicle is in great hands and is getting the care and attention it needs to perform at its best.
Regularly Scheduled Maintenance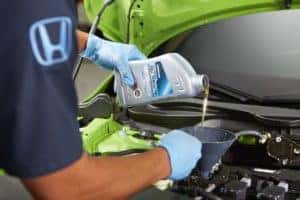 Part of being a car owner is ensuring that your vehicle gets everything it needs. That's why it's important to keep up with your maintenance schedule or your Maintenance Minder system. When it's time for an oil change or a tire rotation, it's best not to wait. Having these services conducted in a timely manner ensures that your vehicle is getting what it needs to perform smoothly and efficiently.
Regularly scheduled car service is a huge benefit because it can help you keep your vehicle lasting you longer. It also gives our technicians the chance to inspect your vehicle on a regular basis. This allows them to track the wear of certain components while being able to notice issues developing under the hood.
When they spot an issue, they can provide preventative maintenance and correct it. That way, you'll be avoiding a potentially major issue on the road and costly auto repair!
Get Your Genuine Honda Parts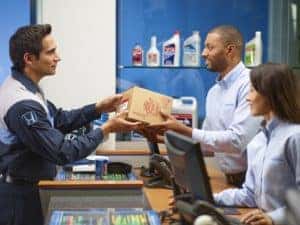 If you like to get under the hood yourself, then you'll need the right parts for the job! You can find Genuine Honda parts at our dealership to use when you're conducting maintenance. These parts last longer and are of a higher quality than aftermarket parts, so you'll be getting the right tools for the job!
Schedule Auto Repair near Encinitas Today
Is your vehicle not performing like usual? Is there a weird noise coming from the hood? Is there a code or symbol popping up on the dashboard? You can schedule your car service, maintenance, or repairs with us at Norm Reeves Honda Superstore Vista!
We'll make sure that your vehicle gets everything it needs to help you get around the streets of Encinitas smoothly and efficiently!