Auto Repair near San Marcos CA

Having a fully functioning set of wheels for your adventures around San Marcos CA is crucial. Whether you're looking to get some shopping done, you need to get to class at CSU, or you're looking to take in the sights at Sunset Park, you'll need a working car to help you get around!
But if you notice that there's an issue under the hood, an unusual noise, or a dashboard warning light, you'll want to search for reliable auto repair near San Marcos, CA to get your vehicle back out on the road.
When it's time, you can count on us at Norm Reeves Honda Superstore Vista for help!
Our Honda Service Center near San Marcos CA
When it comes to your car service or auto repairs, our Honda service center is here to help you! We've got state-of-the-art tools and technology, fully-equipped service bays, and a comfortable customer lounge—so you're in great hands when you come in for repairs or maintenance.
Our team of skilled technicians will provide your vehicle with the exact service it needs. Whether it's a routine oil change, a simple filter replacement, or a more involved repair, you can rest easy knowing that your vehicle is getting everything it needs!
Keeping You on the Road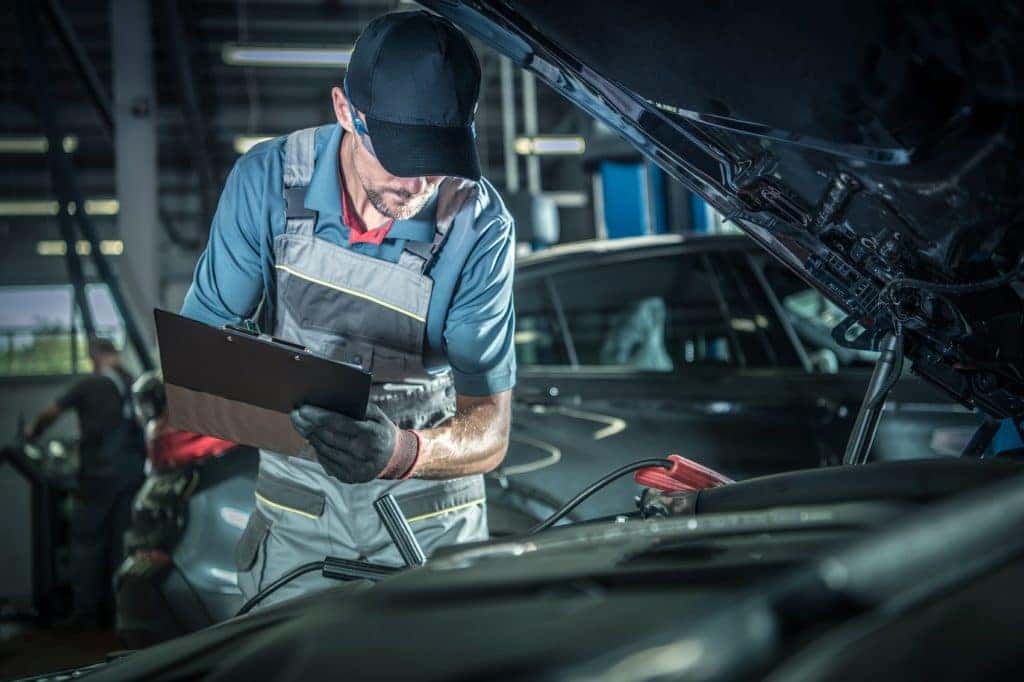 If you keep up with your vehicle's maintenance schedule, or Maintenance Minder system, you'll be able to keep your vehicle in great shape for years and miles to come! It gives our certified technicians the chance to get a look at your engine and its components to make sure that everything is functioning properly.
When they have a chance to inspect your vehicle on a regular basis, they can keep track of wear on some of your replaceable parts. They can even detect issues forming, which they can correct so you can avoid further problems on the road ahead. Through regular maintenance, you can actually extend the longevity of your vehicle and keep it running for longer!
Genuine Honda Parts

Another benefit to having your Honda auto repair performed at our service center is our direct access to Genuine Honda parts! Our parts center is on site, so when you need a filter, a wiper blade, a brake pad, or more—it's here and ready for installation. You can even order your parts to install yourself! Simply order your part and we'll notify you when it's ready for pick up.
Schedule Your Auto Repair or Maintenance with Us Today!
At Norm Reeves Honda Superstore Vista, we're here and happy to help drivers throughout San Marcos with their car service, maintenance, and automotive repairs. If you're driving around and you notice an issue under the hood, a dashboard light has appeared, or you know that it's time for an oil change, you can schedule your service with us. Our team is here to make sure that your vehicle gets the service and attention it needs to take on the roads of San Marcos and beyond!