Community Spotlight: Balanced Fitness & Health

Health and wellness are not just a passing fad, but it's a lifestyle that many residents of San Diego have embraced over the years. Of course, part of living the lifestyle is finding a venue to engage in exercise and fitness. While there are plenty of fitness centers and gyms in the greater San Diego area, Balanced Fitness & Health is the go-to place for all your health and fitness needs.
About Balanced Fitness & Health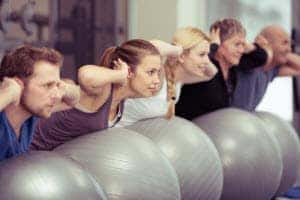 Whether you're looking to lose weight, increase your strength, or just live a healthier lifestyle, Balanced Fitness & Health is the perfect place for you. On top of being a fully stocked gym with the latest machines and equipment, they approach the 360o method of the health and wellness lifestyle by offering one-on-one personal training, fun and engaging classes, and even wellness education so you can take your fitness and health beyond the gym.
The team behind Balanced Fitness & Health guarantee results in achieving your fitness goals, as well as the feeling you'll get each time you leave: reinvigorated, stronger, and ready to tackle anything that comes your way.
Why Choose Balanced Fitness & Health?
Balanced Fitness & Health is a great fitness center for all skill levels. Whether you're a novice looking to improve your strength and agility or you're a fitness enthusiast between gyms, they offer the perfect balance that can accommodate anyone's interest in embracing their fitness and drive towards achieving their goals.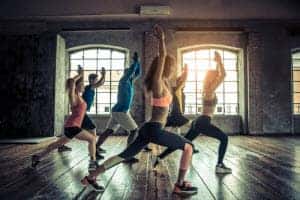 The team and trainers strive to tailor member-specific programs that are geared towards helping you hit your ultimate potential. They'll design cardio and weight training programs geared towards your ultimate goals with your health and wellness. They'll even design a nutritional program that will ensure that you're getting all of the necessary ingredients for your maximum wellness potential.
The classes that they offer range:
Spin
Kettle Bell
Tabata
Pure Strength
Kickboxing Boot Camp
And more!
Balance Your Fitness & Health Today
Balanced Fitness & Health offers three tiers of membership: Access, Gold, and Platinum. They even offer a 3-day free class pass to help you determine which level of membership you'd like to start your fitness journey. Each tier offers different access to various classes, membership perks, and personal training opportunities.
Sign up and get started today!
Check out Balanced Fitness & Health on Facebook, Instagram, Twitter, and YouTube to see how others are seeing their results come to life!