Certified Honda Technician near Escondido CA

When you're tackling the streets of Escondido in a sleek, stylish, and efficient Honda, there's nothing better to help you get from Point A to Point B. If there's an issue under the hood, or you're in need of some routine maintenance, getting service from a certified Honda technician near Escondido should be pretty high on your list. When the time comes where you need service, you can always look to us at Norm Reeves Honda Superstore Vista for assistance!
Why Get Service from a Honda Technician?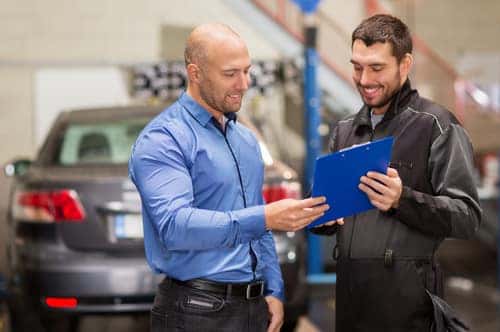 Getting service from a Honda technician is one of the best ways that you can make sure that your vehicle is in the right hands and is getting the necessary service. Certified Honda technicians are specially trained with a focus on the unique engineering and mechanics of Honda models. They're well equipped for the job of making the necessary adjustments, diagnosing the issues, and providing the best solutions to help you continue your journey on the road.
They're familiar with the necessary replacement parts that your vehicle may be in need of. They are also well-versed in the Honda Maintenance Minder system and the codes. A standard technician may not be equipped to handle maintenance, because this system is exclusive to Honda.
Certified Honda Service Center

Our Honda service center is fully equipped to handle the job, whether it's a simple oil change or an extensive repair. Our state-of-the-art facilities and service bays are outfitted with the latest automotive tools that our technicians use to get the job done and provide the necessary service to your vehicle.
Our Honda mechanics even use advanced diagnostic technology to determine what's causing the issue. Once it's properly diagnosed, our Honda mechanics can provide a long-lasting solution, so you can resume your adventures on the road knowing your vehicle is performing its best.
Genuine Honda Parts near Escondido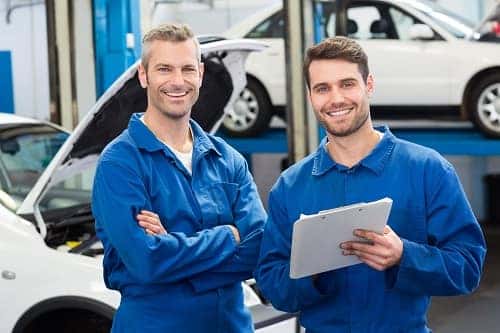 Another major benefit with getting service from certified Honda technicians is that they have access to our parts department, so when there's a replacement needed, there's no wait for it. These parts are specifically designed for your model and trim, so it's a perfect fit and is made from high-quality materials that will last.
Non-Honda mechanics may not have direct access to genuine Honda parts. Instead, they use aftermarket parts when something needs replacing. While these parts can fit and perform their functions, they weren't specially designed for your vehicle and may not last as long as genuine parts.
Schedule Your Honda Service Today
If there's an issue that's preventing your vehicle from performing at its best and most efficient, or you've seen a Maintenance Minder code appear, then you'll want to schedule Honda service right away. When the time comes, you can always contact us to schedule a service appointment with our certified Honda technicians who can ensure that your vehicle gets the service it needs so you can continue your trips throughout Escondido.
Schedule your service with us at Norm Reeves Honda Superstore Vista! We're happy to help drivers in Escondido keep their vehicle in great shape!