Honda Electric Vehicles Camp Pendleton, CA

---
If you're gearing up to find the right vehicle to get you to and from the Camp Pendleton, CA area, there's a lot to consider. But if you're looking to make a change and rely on a vehicle that requires electricity as opposed to fuel, or even a hybrid model, there are plenty of options out there to consider!
If you're on the hunt for Honda electric vehicles near Camp Pendleton, CA, you don't have to travel too far to begin exploring your options! You can contact us at Norm Reeves Honda Superstore Vista to get started!
Check Out the Honda Electric Vehicles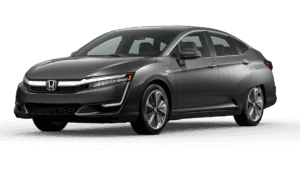 If you're ready to begin your experience of finding the electric Honda that's right for you, you'll have plenty of options to consider. There's a selection of both electric and hybrid models to look at. Whether you're looking for something electric like the Honda Clarity, or a hybrid model like the Insight, we have those models in stock. There's also hybrid versions of classic Honda models like the Accord and CR-V!
You can actually begin your car-buying journey without having to leave the house! The entire selection of Honda electric and hybrid models can be viewed online, so you can get a sense of your options before making the trip!
Why Buy Electric or Hybrid?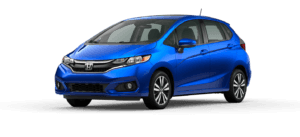 There are plenty of benefits to driving a hybrid or electric Honda model. The biggest draw to these vehicles is that they're cost-effective—using no fuel or getting a better fuel economy than traditional models. They also have zero emissions, so they're better for the environment and combatting the effects of climate change!
Another major benefit to buying an electric or hybrid model is the incentives that the state of California offers! The California Clean Fuel Reward offers drivers up to $1,500 towards the purchase of a Honda electric or hybrid vehicle. If you opt for a plug-in hybrid or an electric Honda, the Clean Vehicle Assistance Program offers drivers grants and options for affordable financing to install a home-charging station for your vehicle!
Take the Electric Honda Test Drive
When you're ready to take the next step to see if an electric Honda or hybrid would be the right choice, you'll want to head to our dealership near Camp Pendleton, CA, to get a feel for it. When you get behind the wheel for your test drive, it will be your chance to gauge the performance and features so you can decide if it's the right choice for you!
---
Get Started on Finding Honda Electric Vehicles Camp Pendleton CA
If you're eager to begin your experience of finding the right eco-friendly and efficient electric or hybrid Honda model, you can head to our dealership to look around or browse the selection online! Our team is here to help you find the model that's perfect for you!
Start your experience by browsing the selection and scheduling your test drive with us at Norm Reeves Honda Superstore Vista so you can find the model that's perfect for your trips around Vista, Escondido, and Carlsbad, CA!