Honda Fit in Vista CA
If you're looking for an energetic and efficient hatchback for your trips around Vista and the surrounding areas, the Honda Fit will certainly accommodate. But if you're in the midst of deciding on the right car and the Fit has appeared on your radar, you'll want to do everything you can to learn more to see if it is indeed the right car for you!
At Norm Reeves Honda Superstore Vista, our team is here to help! We're proud to provide helpful resources you can use along your journey to make sure you're on the right track with your next new vehicle!
---
Honda Fit Reviews
Our Honda Fit reviews are a great way to get started on your learning experience. While spec sheets and brochures can be helpful, they can also be time consuming. We've taken the need-to-know details and information and boiled it down into a format that's fun and easy to read!
These Honda Fit reviews boil down all the information for you to use. You'll learn all about the 130 horsepower- and 114 lb-ft of torque-producing 1.5L 4-cylinder engine, the 95.7 cubic feet of passenger space, the available Honda Sensing® driver-assisting technology, the cabin features, and more. These Fit reviews will give you the insight you need to decide if the Fit is the right choice for you!
---
Honda Fit Comparisons

When you're in the midst of figuring out the right car, you'll probably have a few on your list of cars you are considering. You'll need to whittle down this list until one remains, but this can be tricky. Luckily, our Honda Fit comparisons are here to help you decide.
These Honda Fit comparisons will take the Fit and measure it against a model you're considering. They'll compare the models based on the engine specs and performance, cabin dimensions and cargo space, in-cabin features and comforts, and even safety. By seeing what they offer and how they differ, you'll be able to determine which model best suits your interests, needs, and style.
---
Review the Honda Fit for Yourself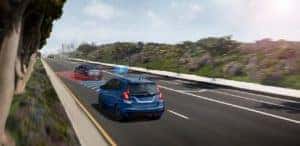 While these reviews and comparisons can help you gain some much needed insight on what the Honda Fit offers you, they're just the tip of the iceberg when it comes to your learning experience. The benefit of these guides, other than getting an idea of what to expect with the vehicle, is to inform your test drive so you can get more out of it!
When you're behind the wheel during your test drive, you can put your newfound knowledge to the test and see the features and style in person! You'll also get to experience the performance so you can get a feel for how the vehicle handles. Only then can you be certain it's the right vehicle for you and your trips around Vista and the surrounding areas!
---
Get Started at Our Honda Dealership!
Now that you're aware of our Honda Fit comparisons and reviews, you're ready to get started on the experience of buying one! When you're ready, simply browse the Fit selection and schedule your test drive with us at Norm Reeves Honda Superstore Vista today!  We'll help you find your Honda Fit in Vista, CA!
---