---
When you need a ton of space for you and all your passengers, you need to turn to a van. Among the world of vans, two models often stick out to people: the Honda Odyssey and the Nissan NV. Both of these models offer tons of room for your passengers, along with all sorts of features to make your life easier.
To help you decide which model is a better choice for Vista, Escondido, and Carlsbad drivers, Norm Reeves Honda Superstore Vista is here with this in-depth comparison.
---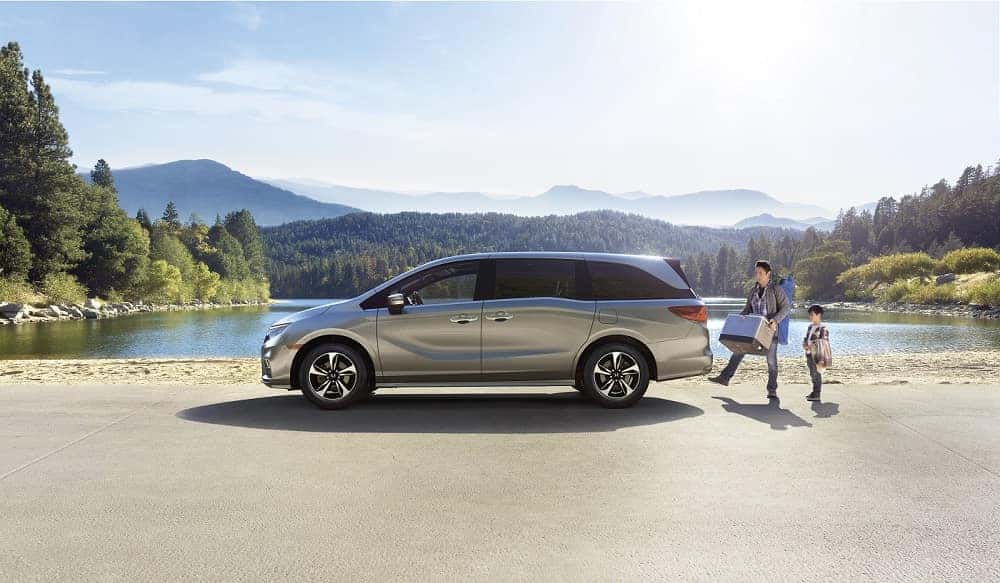 Honda Odyssey vs Nissan NV: Transmission Options
You need a pretty serious transmission if you're bringing the whole family plus cargo on a trip with you. That's why the Nissan NV gives drivers a standard 5-Speed Automatic Transmission. If you need even more power, you can upgrade to an available 7-Speed Automatic Transmission.
In order to give you more power, the Honda Odyssey treats drivers to a standard 10-Speed Automatic Transmission. This system includes tons of gears for you to work with so you can easily get just the right amount of power for the situation. Whether you need smooth acceleration along country roads or on the highway, look to the Odyssey.
---
Honda Odyssey vs Nissan NV: Cabins Built for Convenience
When you need to get a lot done in the day, you're going to want to have a vehicle cabin that works with you to make your life easier. Both the Honda Odyssey and Nissan NV are designed to expand their cargo areas thanks to foldable seats. If you don't need to use every seat in the vehicle, you can easily expand your cargo area to load your vehicle more freely.
If someone makes a mess inside your cabin, it's no big deal with the Honda Odyssey. That's because this vehicle offers the HondaVAC®, a built-in vacuum that lets you clean your vehicle on the go. You'll be able to take care of crumbs and dirt with ease, so your back seats are always welcoming.
---

Honda Odyssey vs Nissan NV: Safety Features
In order to help keep you aware of your surroundings at all times, the Honda Odyssey and Nissan NV both feature rearview cameras. This technology provides you with a clear view of what's behind you, so you can more easily gauge how far you are from objects while you're pulling out of a parking space.
To add to your safety, though, the Honda Odyssey also offers an available Adaptive Cruise Control feature. This technology lets your vehicle automatically slow down while in cruise control to maintain a safe distance behind traffic. Once traffic picks back up, your vehicle will automatically get back to your target speed.
---
Should I Choose the Honda Odyssey or the Nissan NV?
Whether you're on a road trip with the family or you're grabbing groceries for a big party, the Honda Odyssey and Nissan NV both offer some great utility. When you want more everyday convenience and safety though, you're going to want to look towards the Honda Odyssey when traveling in Vista, Escondido, and Carlsbad.
To get started finding your Honda Odyssey, just schedule a test drive with Norm Reeves Honda Superstore Vista today!
---