Honda Oil Change
There are plenty of services that can help your vehicle perform at its best around the streets of Vista, Escondido, and Carlsbad. However, one of the most common forms of service for your Honda is the oil change. This routine service has plenty of benefits for your vehicle, but if you're in need of a Honda oil change, you can simply look to us at Norm Reeves Honda Superstore Vista!
Keep reading to learn more about this important service and why it's crucial for your vehicle!
What Oil Does for My Honda
Oil is a huge factor that plays into your vehicle's health and performance. It works by keeping the moving metal parts well lubricated so they can continue to function without grinding together and creating friction and heat.
Another factor that oil plays is that it keeps these parts cool, which can help keep your engine from overheating. Lastly, oil works by keeping these parts clean by picking up debris, particles, and grease. But by doing this, oil will become dirty over time and require a change.
Why Does Oil Need to Be Changed?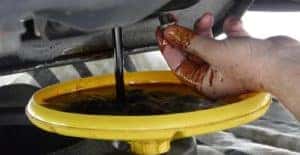 You now know that your oil gets dirty over time, which can have a major effect on its ability to keep the moving parts well lubricated. If you go long enough without changing your oil, there will be negative effects to your vehicle and its performance.
These effects won't be noticeable at first, but your performance won't be as efficient, and you may find yourself stopping at the gas station more frequently. It can even cause your engine to overheat. If enough time passes, your engine could seize up and require some major repairs or even a full replacement.
What Type of Oil Should I Get for My Honda?
The best type of oil for Hondas can vary by model, especially with different engine types. Newer Honda models all require synthetic oil, which can last you between 5,000 to 8,000 miles.
The best type of oil for the Honda Civic is Genuine Honda Motor Oil Premium-Grade 0W-20 Detergent Oil. For the Honda Accord, it's the same oil type, as is for the Honda CR-V. All of the recommended oil must feature the API Certification Seal on the label.
How to Tell I Need an Oil Change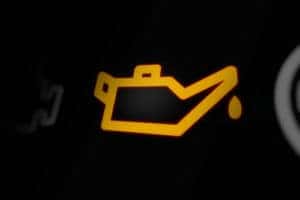 The best way to stay on top of your oil change is by keeping an eye out for your Maintenance Minder System, which will display a code indicating that it's time for service. However, there are other signs that will let you know it's time:
Loud Engine Noise/Knocking
Check Engine/Maintenance Minder Code
Sluggish Performance
Thick Exhaust Smoke
Schedule Your Honda Oil Change
When it's time to have an oil change, and you're looking for the best type for your Honda Civic, CR-V, Accord, or other model, you can always look to us at Norm Reeves Honda Superstore Vista for help! Our technicians will ensure that your vehicle gets the right service and is ready to take on the roads of Vista, Escondido, Carlsbad, and beyond!
Schedule your oil change with us today!
---