Honda Service near Oceanside, CA

There's nothing quite like driving around scenic Oceanside, CA, while you're behind the wheel of a sleek and stylish Honda model. But should an issue occur that requires professional attention, seeking out Honda service near Oceanside, California, is imperative.
When you see a dashboard light appear, or hear a strange noise under the hood, you can look to us at Norm Reeves Honda Superstore Vista for assistance. Schedule a service appointment today.
---
Our Honda Service Center
If you're in need of service for your Honda, you're in great hands at our dealership! Our service center is state of the art, and equipped with advanced tools and the latest diagnostic technology that's in each of our service bays to ensure that we're providing quality service to your vehicle, so it gets the care and attention it needs to perform at its best.
---
A Team of Dedicated Technicians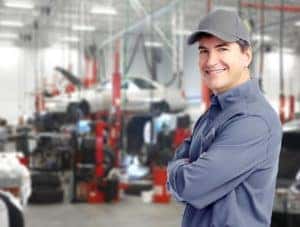 Your vehicle will get everything it needs in terms of ensuring that it's properly cared for to tackle the roads confidently, thanks to our team of technicians. They're skilled, knowledgeable, and Honda-certified—so they're specially trained with Honda engineering and technology. They'll be able to carefully diagnose the issue at hand and provide a long-lasting solution that will help you rack up the miles!
Whether you're in need of a quick and simple oil change, or an involved transmission repair, our team is here to help you get the most out of your vehicle!
---
Honda Parts & Accessories
When it comes to getting service on your Honda, you'll sometimes need to replace a few parts. Luckily, we have a parts center that has everything we need to conduct the right Honda service and replacements. If you're the type of driver, you can order your parts from us, so you can get your vehicle the exact part or component it needs!
Using Genuine OEM Honda Parts is better than using aftermarket parts. These parts are specifically designed for your vehicle and they're guaranteed to last as expected. Aftermarket parts can do the job, but they're more of a general fit. They're also made from cheaper materials, so you could end up replacing that part more often than you would with a genuine OEM part!
---
Maintenance Minder System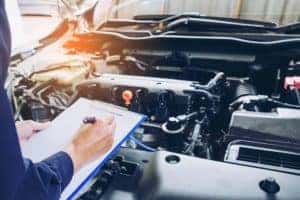 Your Honda is equipped with a Maintenance Minder System. This system is an on-board diagnostics system that will display a code that indicates a type of service or repair that your vehicle needs. Our technicians are well-versed with what all of these codes mean. However, when you see a code appear, it means that it's time for service—and you'll know where to go!
---
Schedule Honda Service near Oceanside, CA Today
If you're making your way around beautiful Oceanside, and you see that your Maintenance Minder System is displaying a code, or there's something unusual happening under the hood, don't hesitate. You can schedule your Honda service with us at Norm Reeves Honda Superstore Vista!
We'll make sure your vehicle has everything it needs to tackle the road!