Oil Change near Escondido CA

In order to get the most out of your vehicle as you're navigating your way through Escondido, you'll want to keep up with routine service and maintenance—which includes the oil change, one of the most common and important forms of automotive service. But if you're in need of an oil change near Escondido, you don't have to travel far because our team at Norm Reeves Honda Superstore Vista is here to help!
Keep reading to learn more about why oil changes are important, how to tell you need one, and how you can schedule your oil change service with us!
What Does Oil Do for My Car?
Oil is a multi-purpose liquid that serves a few important functions for your vehicle. It helps lubricate the moving metal parts in the engine, so they can move fluidly and not generate as much heat or friction as they would normally without oil. This helps keep the engine at an optimal temperature and reduces the risk of overheating. Oil also helps keep these parts clean by picking up the dirt and debris that finds its way into the engine.
Why Does My Oil Need to Be Changed?

As you've read above, oil serves a few important functions of keeping your metal components in your engine cool, lubricated, and clean. But over time, after flowing through the engine and picking up debris, it can become dirty. When oil is first introduced into your engine, it has a golden honey brown resemblance. When it nears the end of its expected lifespan, the oil becomes dark, gritty, and even sludge-like.
Signs You Need an Oil Change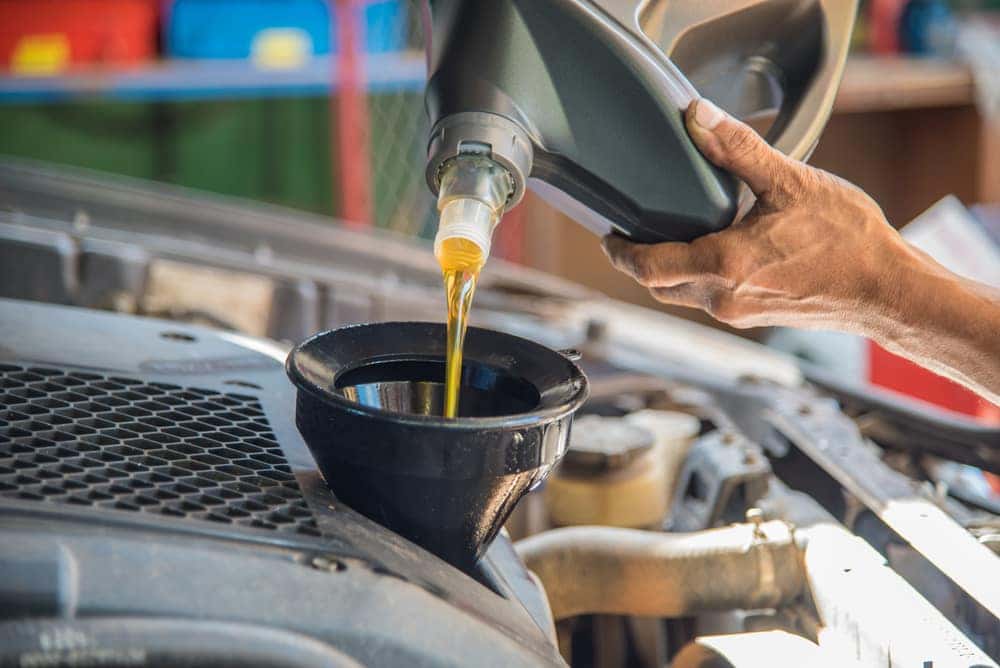 There are quite a few signs that can indicate that your vehicle needs an oil change. The best way is to keep track of your mileage and your last oil change, so you can get the service in a timely manner. But if you lose track, there are a few key signs to look out for to help you know that it's time for an oil change:
Maintenance Minder™ Code A/Check Engine Light
Slow and Sluggish Performance
Loud Engine Noise/Knocking Sounds
Excessive Exhaust Smoke
Getting Your Oil Changed near Escondido CA
There are several factors you'll want to consider when it's time for an oil change. You'll want to learn more about the type of oil for Honda vehicles, so you can get the oil created specifically for your vehicle to help it achieve its optimal performance and efficiency. You'll also want to have a better sense of how long your oil lasts.
Your vehicle requires Honda Genuine Oil with the Starburst Certification System. This synthetic oil can last up to 7,500 miles, so that can be your touchpoint for when you need to schedule your next oil change service.
If you're in need of an oil change, or you want to find the type of oil for Honda vehicles, you can always contact us at Norm Reeves Honda Superstore Vista. Schedule your oil change with us today!