Tire Repair near Carlsbad CA

Tires are a major part of your vehicle and you'll want to ensure they're in great shape before you embark on any major trip beyond Carlsbad. Since your tires don't last forever, you should seek tire repair near Carlsbad if you notice any signs of damage or wear.
When it's time to have your tires inspected, repaired, or replaced, you can always come see us at Norm Reeves Honda Superstore Vista.
What Can Cause My Tires to Wear?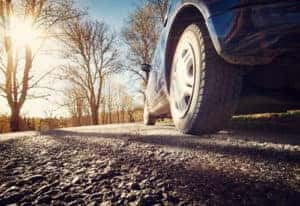 Since your tires are made from rubber and designed to literally grind against the road, they aren't built to last forever. Your tires rotate millions of times when you're driving, but there are a few factors that can cause your tires to wear even faster than normal:
Heat- Heat can actually cause the air in your tires to expand. This can worsen any pre-existing damage or wear on your tires.
Improper Inflation- Driving on a tire that's not properly inflated can cause more wear, because the weight of the vehicle isn't evenly distributed among all the tires.
Potholes- Potholes can cause damage to your tires, so it's best to avoid them whenever possible.
Hard Braking- Repeatedly slamming on the brakes is not only bad for your vehicle's braking system, but it can also cause damage and wear to your tires.
Signs You Need to Schedule Tire Repair near Carlsbad CA
You don't have to be a tire expert or a certified technician to know when there's an issue with your tires. Here are some signs that it's time to schedule an inspection and/or tire repair, so you can get back on the road:
Cracks or Bulges on Tire Wall
Vehicle Pulls to the Side
Heavy Vibration in Steering Wheel
Worn or Uneven Tread
Scheduling Your Tire Repair near Carlsbad CA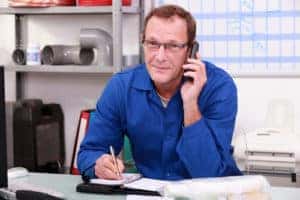 If you've noticed any of the signs above, you'll want to schedule your tire repair as soon as possible to avoid a potential blowout. If you've not noticed any of these signs but think there may be an issue with your tires, you can conduct the penny test. Simply place a penny with Lincoln's head upside down into your tire's tread. If the top of Lincoln's head is covered, you've got sufficient tread. Of course, if the top of Lincoln's head is visible, your tire's tread is very low.
If you're in need of tire repair, you don't want to wait. You can schedule your service with us at Norm Reeves Honda Superstore Vista. Our team of experts will carefully inspect your tires to determine the necessary repairs or if your tires need to be replaced. They'll make sure that your tires and vehicle are ready to get back on the road for trips near Carlsbad and beyond!