Tire Repair near Escondido CA

Checking the condition of your tires is important before embarking on a journey beyond Escondido. However, if you do notice any signs of damage or significant wear, you'll want to schedule tire repair to have the issue dealt with so you can embark on the journey without any potential problems with your tires.
At Norm Reeves Honda Superstore Vista, we're proud to help Escondido drivers with tire repair. In this guide, we'll go over how long your tires last, looking for the signs of tire wear or damage, and how we can help you repair your tires or keep them lasting!
How Long Do Tires Last?
While tire repair can help you get more miles and years out of your tires, you should know their life expectancy to know how long they last and when you could be looking at your next set. Your tires are built to last for 50,000 miles, which measures out to three to four years. Of course, this measurement can vary based on how often you drive, as well as the distance that you drive. Luckily, your tires can last for a while, so you can plan ahead when it's time to have them replaced.
Signs That You Need Tire Repair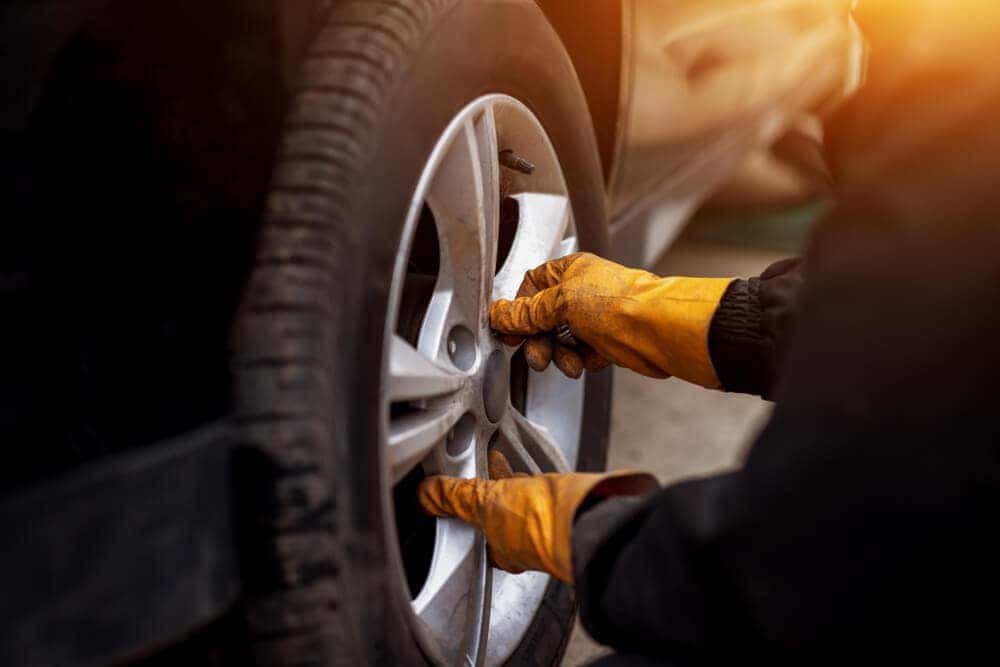 It's never easy knowing when to schedule tire repair. However, there are quite a few signs that you can look out for that will let you know that your tires could use a repair, or even a replacement. Some signs require you to carefully check the condition of your tires, but other signs will become apparent when you're behind the wheel and out on the road.
Tire/Steering Wheel Vibration
Worn Tread
Cracks in Sidewalls
Bulges and Blisters
How We Can Help You with Tire Repair
If you notice any issues with your tire, we can take a look and provide some service to help bring your tire back to working order. Of course, if the damage is too severe, we can help you pick out new tires and install them on your vehicle.
Of course, getting the most out of your tires is crucial. We perform tire rotations, which can help your tires reach their expected longevity. This service moves the tires around to different positions on your vehicle so they can each wear evenly, so you can have them for the full 50,000 or more miles.
Knowing When to Schedule Tire Repair
If you've got a leak, you can always contact us so we can plug it up and ensure that your tires are properly inflated and ready to face the road. We'll rotate your tires and carefully inspect them to detect any sign of wear that will affect your travels. By providing the necessary repair or replacement, you can continue driving with confidence and ease, knowing that your tires are in great shape!
Have you noticed any of the signs that indicate you need tire repair near Escondido? Schedule your repairs with us at Norm Reeves Honda Superstore Vista so you can get back out on the road!