Tire Repair near Oceanside CA

There's nothing like going out for a scenic drive in Oceanside to admire the beautiful views of the coast or the impressive buildings and architecture. Whether you're sightseeing or heading to a specific destination, it's never fun when a problem with your tires leaves you sitting on the side of the road. Luckily, if you're experiencing issues, you can get tire repair near Oceanside at Norm Reeves Honda Superstore Vista!
How to Tell It's Time for Tire Repair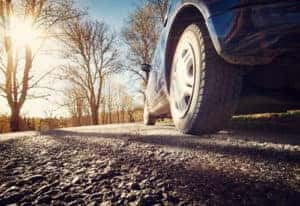 You don't have to be a trained mechanic or certified technician to know when your tires need to be repaired or replaced. But sometimes it's a little harder than simply noticing a deflated tire. There are a few signs that you'll need your tire repaired:
The metal cords/wires are showing
Vehicle shakes while driving
Tires have bulges, cracks, or blisters
The tread is worn down/tires are bald
How to Extend the Life of Your Tires
Getting the most out of your tires is important, so you don't have to replace them prematurely. Follow these guidelines to get the most mileage from your tires and have them last their full life expectancy:
Avoid potholes and debris in the road: When you hit a pothole, it can result in exterior damage or even create a bubble which could affect the integrity of your tire.
Have your tires rotated regularly: Tire rotations can help equalize the expected wear of your tires.
Don't execute hard braking: When you slam on the brakes, it causes your tires to stop spinning and actually creates more wear on a specific side of your tires, effectively giving your tires a weak spot.
Do the penny test regularly: This test is when you insert a penny with Lincoln's head facing down into your tire tread. If you can see the top of Lincoln's head, it means that your tread is low, and you'll want to consider replacement as soon as possible.
Scheduling Your Tire Repair near San Marcos CA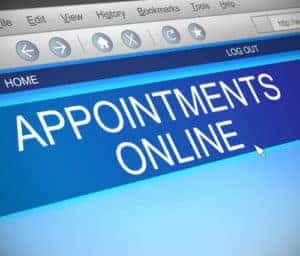 If you've noticed any of the signs above, or you've sensed that there's an issue with your tires, you'll want to seek out nearby tire repair to have it corrected before it becomes a major problem.
When it's time, you can always contact us at Norm Reeves Honda Superstore Vista for assistance. Our certified technicians will carefully inspect your vehicle to diagnose any issues preventing your tires from performing at their best. Then, they'll be able to provide the necessary tire repairs—or, based upon the severity of the problem, they may recommend a replacement. You'll then have peace of mind when you take to the roads in and around Oceanside!
Schedule your tire repair with us at Norm Reeves Honda Superstore Vista!