Local Spotlight: Boulevard Fitness

Getting in shape and hitting the gym doesn't have to be reserved for just your New Years resolution. In fact, it's a commitment that you'll want to keep up with. But in order to get into the mindset and see the results, you'll want to pick the right spot for your exercising, burning, paining, and gaining.
That's where Boulevard Fitness comes in!
About Boulevard Fitness
Boulevard Fitness is a spacious neighborhood gym located right on El Cajon Boulevard that's easily accessible all throughout the Vista, Escondido, and Carlsbad areas. This multi-purpose fitness center has plenty to offer you in terms of working out, classes, and different athletic ideologies. Boulevard Fitness is where you can take your wellness to the next level.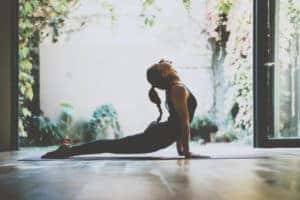 The gym offers more than 10,000 square feet of space that's fully equipped with machines, free weights, cardio equipment, classrooms, and even areas for kickboxing and CrossFit. Boulevard Fitness has several instructors that teach a variety of classes, including:
Boxing
Zumba
Bootcamp
Yoga
Butts & Guts
Abs
And More!
If you're interested in more of a personalized experience, there are several personal trainers on-site. They'll be able to work with you to tailor a fitness and diet regiment that works for you and can help you get the results you're looking for with your fitness goals.
Take Your Fitness Further
On top of having a plethora of equipment, machines, trainers, and classes, Boulevard Fitness also has a supplement store on-site! Whether you're looking for protein shakes for post workout, supplements and meal replacement, or simply recovery powder, there's all that and more in the supplement store! You can even pick up Boulevard Fitness apparel, workout cloths, and water bottles.
Start Your Membership Today!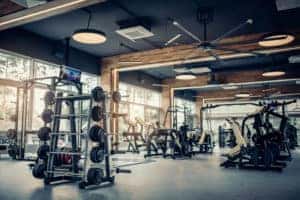 If you're eager to find an all-encompassing gym nearby with trainers, classes, and plenty of equipment, Boulevard Fitness can easily accommodate and even exceed your expectations. When you're ready to get started, you'll be happy to know that Boulevard Fitness offers a 3-day Free Trial!
Of course, when you sign up, there's plenty of membership options to accommodate your lifestyle. There's a low monthly membership rate, no long term contracts, and access to FREE classes! If you're looking for the right gym in the San Diego area, look no further!
Keep up with Boulevard Fitness on Facebook, Instagram, or Twitter to stay up-to-date on fitness news, class schedules, and more!