---
The 2020 Honda Civic and 2020 Toyota Corolla are two sedans certainly worthy of your daily commutes throughout the Vista, Escondido, and Carlsbad areas. To help you narrow down the field even more, Norm Reeves Honda Superstore Vista has placed these two rides side by side so you can see how they match up head-to-head.
The following comparison will help you get closer to determining which one best suits your lifestyle and sensibilities. Continue reading to find out how they stack up against one another!
---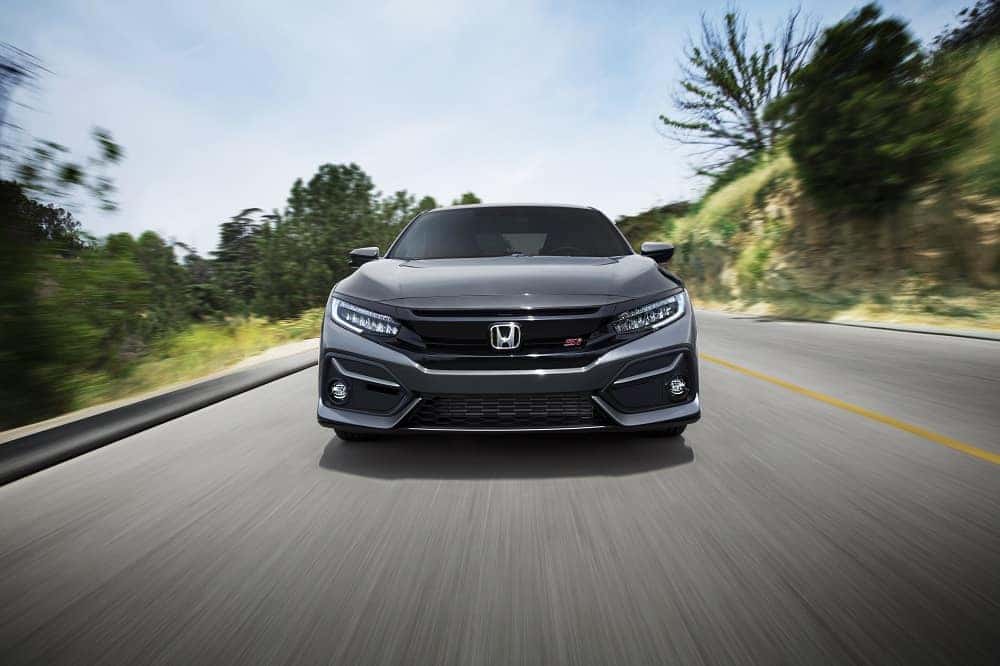 Honda Civic vs Toyota Corolla: Comparing Performance
The Honda Civic and the Toyota Corolla each boast engine lineups consisting of two options. The standard offering for the Honda Civic is a 2.0L 4-cylinder engine with 158 horsepower, as well as 138 lb-ft of torque. Its available 4-cylinder engine with turbocharger gives you as much as 174 horsepower along with 162 lb-ft of torque for improved handling and greater power.
In comparison, the standard 1.8L engine in the Toyota Corolla maxes out at 139 horsepower and 126 lb-ft of torque. With the available upgrade, drivers experience an improved 169 horsepower and 151 lb-ft of torque, but this engine still falls short of the 2020 Honda Civic.
Drivers interested in a more powerful option will appreciate the impressive performance of the turbocharged engine under the hood of the 2020 Honda Civic.
Read about Honda Civic Trim Levels
---
Honda Civic vs Toyota Corolla: Interior Dimensions
Comfort throughout the cabin is likely to be another important consideration during your car selection process. Next, we'll look at each vehicle's headroom, shoulder room, and hip room measurements in the front and back seats.
In the Honda Civic, the front seats offer 39.3 inches of headroom and 57 inches of shoulder room. Whether you're transporting your dogs, kids, or coworkers, whoever is riding in the second row will enjoy plenty of room as well, with 37.1 inches of headroom and 55 inches of shoulder room.
The Toyota Corolla, on the other hand, offers just 38.3 inches of headroom and 54 inches of shoulder room in the front row. When you hop in the back, you'll find seats with just 37.1 inches of headroom and 51.7 inches of shoulder room.
When it comes to cabin space, a little goes a long way toward creating a more comfortable drive. Frequent weekend travelers and carpoolers alike will enjoy the spacious interior of the 2020 Honda Civic.
---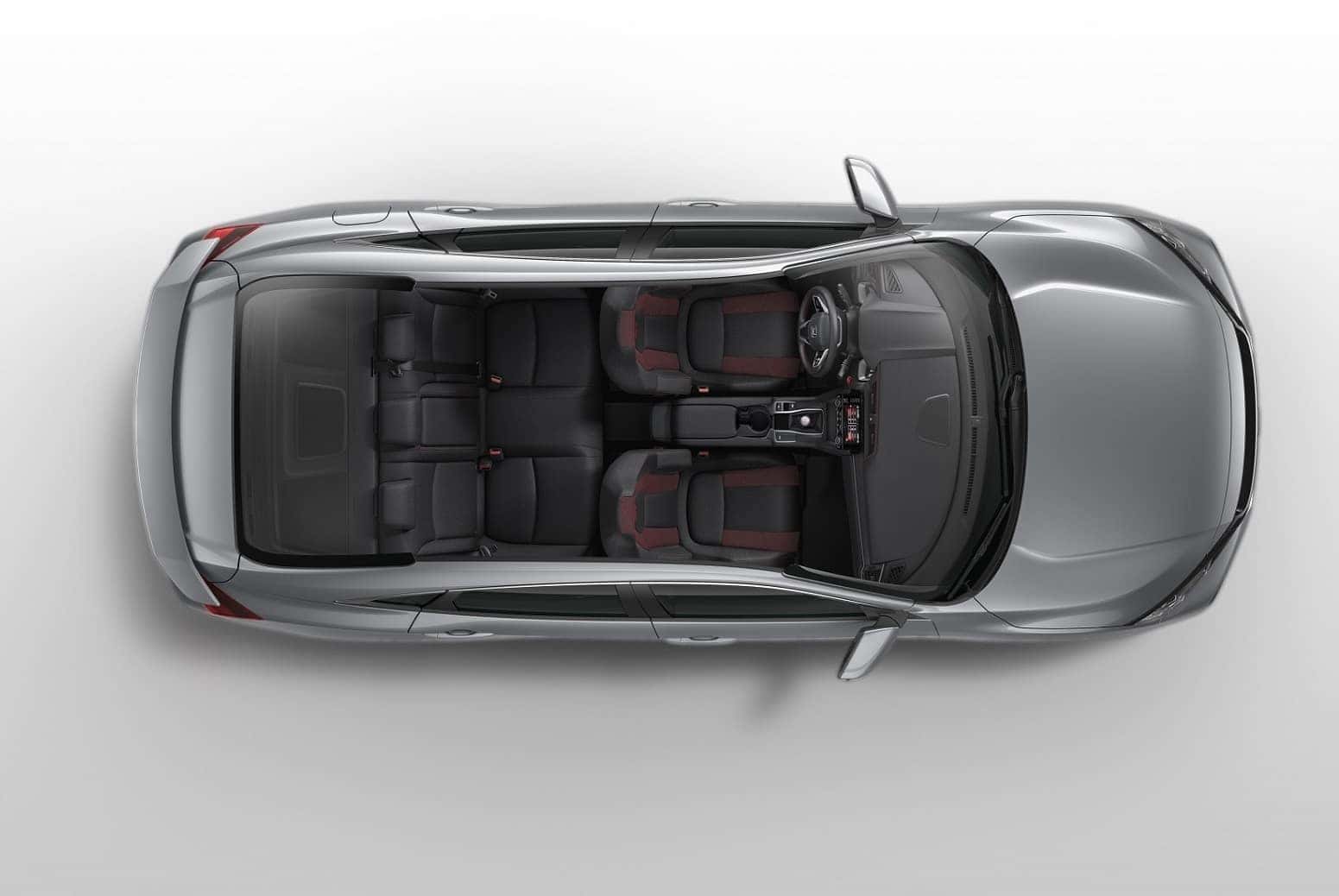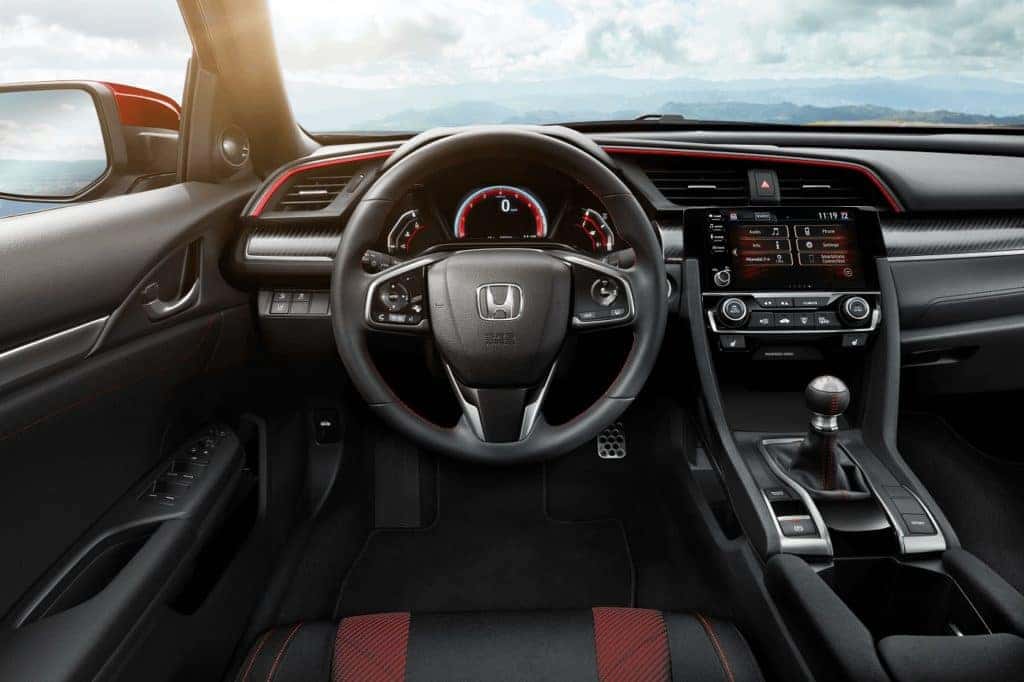 Technology: Toyota Corolla or Honda Civic?
Both the 2020 Toyota Corolla and the Honda Civic offer Apple CarPlay® compatibility and Android Auto™ integration for added convenience. You can access your favorite apps, send text messages, change the song, and navigate to your destination with ease, thanks to the enlarged icons on each vehicle's display screen.
Additionally, each of these sedans come standard with Bluetooth® wireless technology that lets you keep your hands on the wheel while making calls, streaming tunes, and commanding your cabin using only your voice.
Surround Sound
In both the 2020 Honda Civic and the Toyota Corolla, you will also find impressive audio options fully equipped to do your carefully-curated playlists justice. The Toyota Corolla offers an available nine-speaker system with a subwoofer. In comparison, the Honda Civic offers an available ten-speaker audio system with a subwoofer and 450 watts for enhanced clarity.
Though an extra speaker might not seem like much at first, daily commuters and others who value an immersive audio experience will delight in the even larger surround sound system available in the 2020 Honda Civic.
---
Standard Safety in the Honda Civic vs Toyota Corolla
Standard LED Daytime Running Lights (DRL) in both the 2020 Honda Civic and the Toyota Corolla add to the exterior appeal of each car, while also making you more visible to other drivers out on the road. Furthermore, both sophisticated sedans come with a standard suite of advanced safety and driver-assist features.
The 2020 Honda Civic comes standard with the following safety features across trim levels:
Collision Mitigation Braking System™ (CMBS™)
Road Departure Mitigation System (RDM)
Adaptive Cruise Control (ACC) with Low-Speed Follow
Lane Keeping Assist System (LKAS)
Driver-assist features act as an extra pair of eyes focused on keeping you and your loved ones safe while you're out on the road, day or night. Each of the 2020 Civic's intelligent systems will help heighten your sensory perception of the world around you by providing audio-visual alerts—and even activating the brakes or adjusting the steering wheel when necessary. The 2020 Toyota Corolla comes standard with its own version of all these features as well.
Looking Back: Convenient Rearview Cameras
Both the 2020 Toyota Corolla and the Honda Civic also come with rearview cameras that make it easier for you to back in or out of parking spots or driveways. The camera in the 2020 Honda Civic increases your awareness even more with multiple angle views and guidelines to follow.
Furthermore, the Honda Civic is available with an automatic-dimming rearview mirror that's sure to come in handy whenever a vehicle pulls up behind you with bright headlights. Not only will it ensure maximum comfort for your eyes, but it can also help keep you and your passengers safe by providing you with clearer vision of the road behind you.
This feature is not, however, something you'll find in the 2020 Toyota Corolla. So, when it comes to night-time driving, car shoppers will feel grateful for the automatic-dimming rearview mirror in the 2020 Honda Civic.
---
2020 Honda Civic vs Toyota Corolla: Which One Will It Be?
As this Honda Civic vs. Toyota Corolla comparison shows, the 2020 Honda Civic manages to beat out the Corolla because of its more powerful engine option, roomier cabin, larger available audio system, and high-tech rearview camera providing maximum visibility.
You can find out what else the 2020 Honda Civic will contribute to your regular Vista, Escondido, and Carlsbad drives by contacting our Honda dealership. Give us a call, or schedule your test drive online with us today to get behind the wheel!
---