---
Honda vs Toyota: Models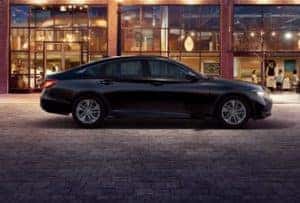 Honda and Toyota have a vehicle for every class, from compact sedans, spacious SUVs, powerful pickups, to everything in between. They're even leading the charge with hybrid versions of their core models.
When it comes to the similarities between Honda and Toyota models, there's plenty to consider. There's the Honda Civic and Toyota Corolla, the Accord and Camry, and even the CR-V and RAV4. Each manufacturer has similar models based on class, which leads to the obvious rivalry and why these two companies remain at the top of the automotive food chain.
Similarities & Differences between Honda vs Toyota
The answer isn't always easy; it's merely your preference. Both Honda and Toyota make their customers' safety a priority with their respective driver-assisting technology features that are available at base level models. Each vehicle has plenty of options for economy drivers, sport riders, family vehicles, and work cars.
Each manufacturer offers sophisticated features in the cabin to give drivers easier access to their media options. These respective screens have plenty of connectivity features. However, all Honda models offer HondaLink®, which is an important feature that gives you access to your vehicle from the palm of your hand. It's an app that lets you start, unlock, and locate your vehicle remotely. Toyota has some of these similar features, but only as optional packages.