Sell or Trade Your Car near Camp Pendleton CA

There's nothing like taking in the views of Camp Pendleton, CA, from behind the wheel of your own car. If you're planning on upgrading and buying a new car, you'll need to figure out what to do with your old one. If you have a teen who is approaching driving age, you could always pass it down.
However, if you don't have a need for your old car, you could also sell or trade your car near Camp Pendleton, CA. Our team at Norm Reeves Honda Superstore Vista is here to help you!
Selling Your Car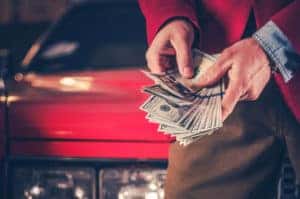 If you plan to sell your car privately, there's a lot you'll need to consider and handle to make sure you can sell it to another driver. For example, you'll need to make sure you post ads for it, so interested buyers can find the ad online and in print. However, you'll also need to ensure the vehicle is visible to the public with your contact information in plain sight.
Then, you'll need to factor in the offers you're getting. They may be lower than what you're asking for, so you'll have to determine the best option available.
Trading in Your Car
If you plan on buying your vehicle at our dealership near Camp Pendleton, you can always trade in your current vehicle with us! You can get started by using our Value Your Trade tool. This tool gives you an estimate of your vehicle's Kelley Blue Book® value when you factor in the make, model, mileage, condition, and VIN. You'll then get an estimate of its value.
Why Trade in Your Car to Us?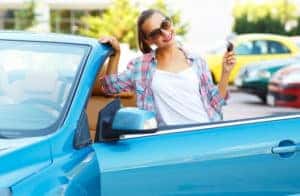 When it's time to determine your next steps with your new car, you can always use your current vehicle toward your down payment. If the value is higher than the expected down payment, you have a few options.
You can leave the down payment at its current amount, which can generally help lower your monthly payments. However, you could also use that additional value toward things like available packages, as well as extended warranties, to keep your vehicle protected over the years.
Trade Your Vehicle Online!
Did you know you can not only buy your vehicle online, but you can also trade in your old one as well? When you go through the online car-buying process, you'll have the option to value your trade, so you can go through the steps and use it toward your new car! Then, you can have your new car delivered to your home while we pick up your old one!
Get Started at Our Dealership near Camp Pendleton
Are you looking to sell or trade your car near Camp Pendleton, California? You can easily get started on the process by valuing your trade while browsing for your next car at Norm Reeves Honda Superstore Vista. We're here to help you every step of the way!