Urbn Restaurant & Bar Basic in San Diego CA

If you're planning a fun evening out in San Diego, there are plenty of spots to check out all through the various districts in the city. But if you're looking for some great food, drinks, service, and ambiance, you may want to make a point to visit Urbn Restaurant and Bar Basic.
This hot spot in San Diego offers impressive menu items and experience, so you'll want to check it out in the near future!
What's in the Oven?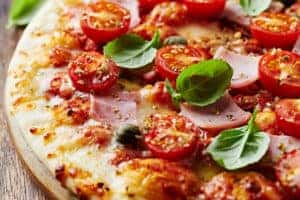 vUrbn Restaurant & Bar Basic offers some amazing menu items, but the biggest draw comes from the coal-fired pizza oven. It's even won awards and has received a lot of acclaim from local magazines and food bloggers. There's plenty of traditional pizza options, but also a variety of specialty ones that you'll want to try! These include:
Mashed- White pie with mashed potatoes and bacon
J-Street- White pie with chicken, bacon, and sun dried tomatoes
So Meaty- Red pie with bacon, pepperoni, sausage, fresh basil, mozzarella, and ricotta
And more with build-your-own options!
A Bar that's Anything But Basic
Basic Bar is a part of Urbn Restaurant, and there's plenty of amazing drink options to enjoy while you're tasting some amazing award-winning pizza! They have all sorts of classic cocktails but with their unique spin on them. There's the Basic Old Fashioned, the Basic Moscow Mule, the Basic Cosmo, the Basic Negroni, and more.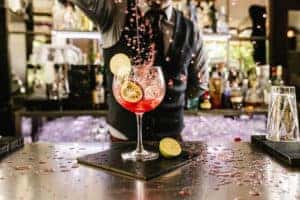 They also have a vast selection of local craft beer and wines for you to enjoy while you're at Urbn Restaurant. You can hop in any day, but you may want to check out their impressive happy hour, which is every day from 4 p.m. to 7 p.m.
This amazing restaurant and bar certainly offers a lot and stands out in the San Diego scene! Of course, they have a few other locations that you can check out as well, in:
North Park
Vista
El Cajon
Encinitas
Pop by any of the Urbn Restaurant locations today! Check them out on Facebook, Twitter, or Instagram to see what upcoming specials or events they're offering!