Local Spotlight: When Pigs Fly BBQ

When it's time to enjoy some flavorful and succulent smoked meats, you'll want to shop around at the local barbecue spots to make sure that you're getting the best possible meats and sides. If you're in the Vista area, however, only one spot shines above the rest: When Pigs Fly BBQ!
This amazing BBQ restaurant and smokehouse offers some delicious and savory options that will have you coming back to indulge.
About When Pigs Fly BBQ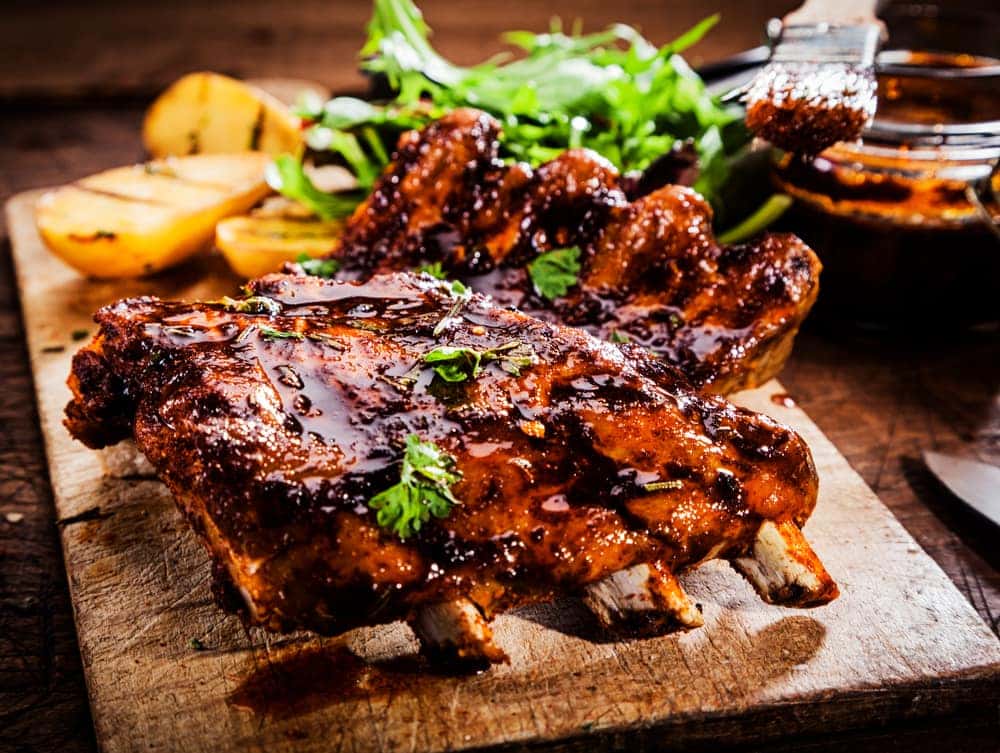 The origins of this amazing BBQ spot begin with a loophole. Tammy asked her husband Dale to attend the new and upcoming Stagecoach Country Music Festival in 2006. Dale said that it was a little out of their price range, but saw that if they attended as a part of the BBQ competition, they'd spend less than 1/3 of the price. Tammy replied, "Ha! When pigs fly!"
They continued to test their skills and attend the next few festivals as vendors, serving more than 4,500 meals over the three-day event–even supplying some famous country musicians with their delicious BBQ!
Since then, they've found a lot of success in smoking meats and crafting flavorful sauces for patrons in two distinct locations around Vista. This loophole turned into a family business, and to this day, they continue to perfect their process with their impressive menu items and meat-smoking processes.
Grab a Bib & Dive in!
There's plenty on the menu for you to sink your teeth into. The smoked meats list is extensive, with options like pulled pork and chicken, ¼ chicken, beef brisket, tri-tip, ribs, homemade sausage, and pork spare ribs. They also have burgers, hot dogs, and sandwiches–including a shrimp po boy!–to enjoy.
When Pigs Fly BBQ even offers some tasty appetizer options, like wigs, riblets, pig candy bacon, Brisket Outlaw Chili, Redneck Tacos, and even BBQ nachos. Of course, there's also the extensive sides to consider, like smoked corn, mac and cheese, BBQ beans, southern coleslaw, hand-cut fries, pasta salad, and more!
This awesome BBQ spot offers plenty of options for you to enjoy. They even have combos where you can select your favorite sides and meats—crafting your own perfect BBQ dish! You can even order plates as well as catering to supply your next get-together with some tasty and flavorful BBQ.
When it's time to enjoy some mouthwatering BBQ, head to When Pigs Fly BBQ and sample the smoked meats and tasty sides!